Let's talk about digital identity with Drummond Reed & Andy Tobin, Gen.
Listen for free:
Spotify Podcasts
Apple Podcasts
Google Podcasts
In the Season 5 premiere, Drummond Reed and Andy Tobin team up with Oscar to delve into the world of vLEIs and Self Sovereign Identity (SSI). They provide insights into the definition and significance of LEIs and vLEIs, demonstrate the application of SSI principles in the vLEI context, highlight the advantages of vLEIs, identify the sectors and industries poised to gain the most, and showcase real-world use cases where vLEIs have proven invaluable.
"If LEIs were digitised in a way that could be instantly verifiable, it could transform company onboarding."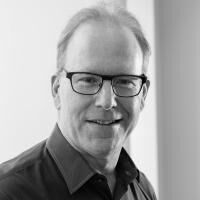 Drummond has spent a quarter-century in Internet identity, security, privacy, and trust infrastructure. He is Director, Trust Services at Gen, previous Avast after their acquisition of Evernym, where he was Chief Trust Officer. He is co-author of the book, 'Self-Sovereign Identity' (Manning Publications, 2021) and co-editor of the W3C Decentralized Identifiers (DID) 1.0 specification. At the Trust Over IP Foundation, Drummond is a member of the Steering Committee and co-chair of the Governance Stack Working Group and the Concepts and Terminology Working Group. At the Sovrin Foundation, he served as co-chair of the Sovrin Governance Framework Working Group for five years.
From 2005-2015 he was co-chair of the OASIS XDI Technical Committee, a semantic data interchange protocol that implements Privacy by Design. Drummond also served as Executive Director for two industry foundations: the Information Card Foundation and the Open Identity Exchange, and as a founding board member of the OpenID Foundation, ISTPA, XDI.org, and Identity Commons. In 2002 he received the Digital Identity Pioneer Award from Digital ID World, and in 2013 he was cited as an OASIS Distinguished Contributor.
Connect with Drummond on LinkedIn.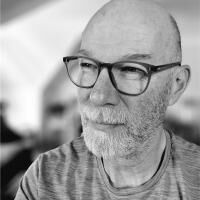 Andy Tobin leads European and eIDAS strategy for Gen's Digital Trust Services business. He is one of the pioneers of self-sovereign identity and helped to establish Evernym as the world leader in this field. He is a well-known public speaker and writer on the topic of digital identity and has delivered some of the largest SSI projects to date.
His career has spanned the three rapidly converging sectors of identity, mobile and payments. He has written code to control cash machines, built the world's first mCommerce server, run a £1.2bn mobile messaging network and been CTO for Europe's first fully mobile bank. He is a passionate technology strategist who believes that the identity ecosystem and the personal information economy is poised for massive change, enabled by the capabilities being built right now by Avast.
Connect with Andy on LinkedIn.
We'll be continuing this conversation on Twitter using #LTADI – join us @ubisecure!
Go to @Ubisecure on YouTube to watch the video transcript for episode 96.
About Ubisecure & RapidLEI
Ubisecure is an accredited Local Operating Unit (LOU), also known as an LEI Issuer, for the GLEIF through its RapidLEI service and is the number one issuer of LEIs worldwide. Find out about becoming a RapidLEI partner at rapidlei.com/partners.
We'll be continuing this conversation on LinkedIn and Twitter using #LTADI – join us @ubisecure!